I've had this barely two months now but with other cabs that have also arrived recently my room is now at bursting point! So I need to sell a couple of cabs.
This is a Europa Coin 26in Superstar Deluxe cabinet with Crude Buster. Everything is original, including the fruit machine style buttons! Included in this sale are the cab, a working Crude Buster PCB, a non-working Crude Buster PCB, 3 red round buttons and 3 green round buttons.
Here's a pic of the cab but showing a crappy football game: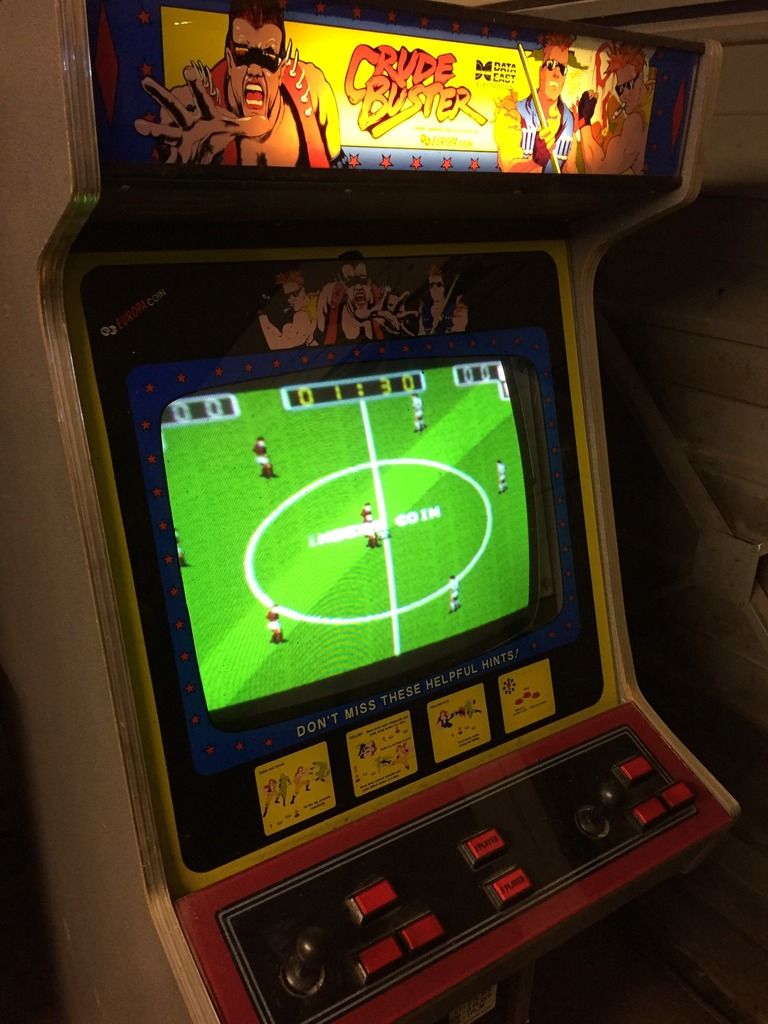 I have some round buttons to put on this. Whilst the fruit machines buttons are original, you might wanna put these on instead: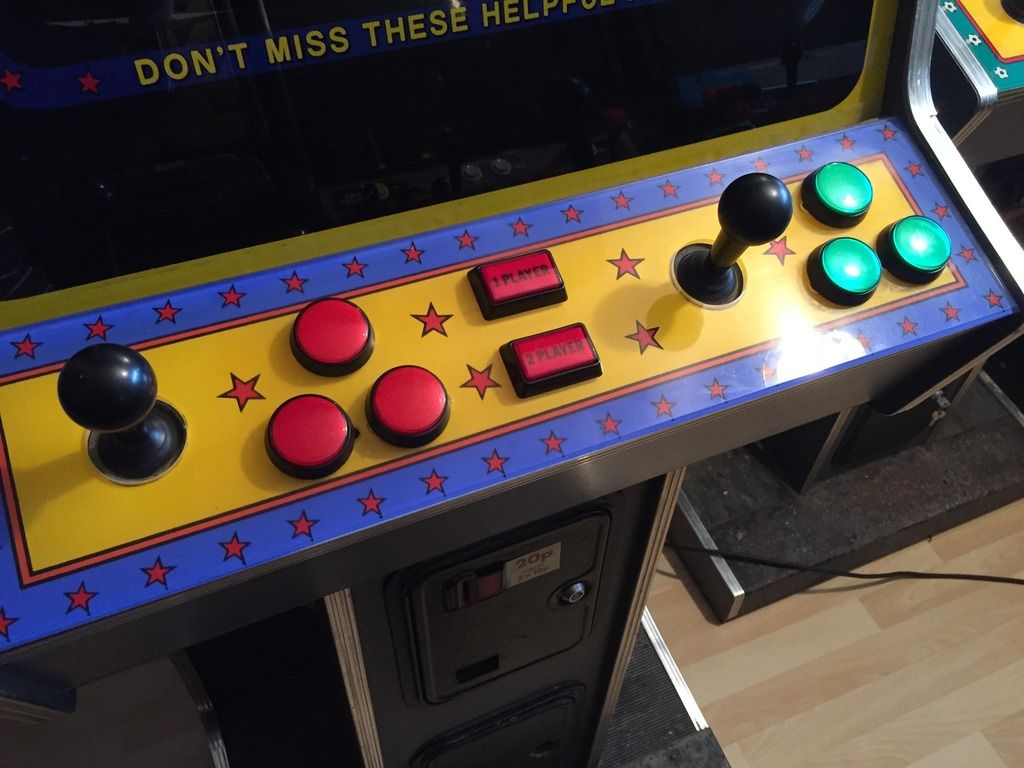 Here's a shot of the brochure:
Good points:
It all works! Screen nice and bright. Cab is very sturdy.
All original artworks etc intact, and unique for this manufacturer
Bad points:
Some metal could do with re-coating, mat could be replaced (who looks down there?!)
Missing key on bottom coin door, missing lock on back door
It's a big cab and wired for JAMMA.
£250 takes the lot
Cab only: £160
SOLD
PCB available: £55+postage


Edited by maskeddev - 01 Feb 2017 at 2:10pm